News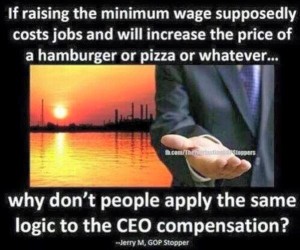 (ITHACA) Administrative staff at the Ithaca Health Alliance (IHA) has formed a union, and the union and IHA have successfully completed negotiations of their first collective bargaining agreement. Both the employer and the union signed the new agreement several weeks ago.
Rob Brown, Administrative Coordinator at IHA, said, "we are all unified in our desire to make the Ithaca Health Alliance as effective as possible." Brown, the first employee hired by IHA, has been with the agency for ten years.
Executive Director Abbe Lyons observes "every day, the Ithaca Health Alliance employees bring tremendous creativity, dedication to health care as a human right, and striving for excellence to the important work of the Health Alliance." Kelly White, IHA Board President, adds "one of the pillars of the Ithaca Health Alliance is the empowerment of individuals, whether they be the patients we serve, members of the general public who benefit from our educational and other outreach efforts, or members of our staff. The board greatly values our staff and voluntarily recognized the Union in a unanimous vote on December 3, 2014. We are pleased to have a signed contract and look forward to continuing to work together to further the mission of the Ithaca Health Alliance."
When the staff decided to form a union, they received support from the Tompkins County Worker's Center (TCWC) and from Workers United Rochester Regional Joint Board, which is affiliated with SEIU. Pete Meyers of the TCWC commented that, "too often in Tompkins County we practice progressive values towards everything except labor/management relations. I want to congratulate the IHA workers' union and the IHA Board for working together to craft this agreement."
Read more
(ITHACA) On Monday, 8/10, the Ithaca Town Board, by a unanimous vote, became the first governmental agency in Tompkins County to publicly endorse the Tompkins County Workers' Center campaign, to mandate a minimum wage for EVERYONE who works in Tompkins County that is a Living Wage ($14.34/hour in Tompkins).
Says Ithaca Town Supervisor Herb Engman: "The Town Board realized that the issue today isn't just jobs but jobs that pay wages people can live on. The widening income gap has gotten a lot of attention nationally, and more local governments are taking action to raise the minimum wage, which has fallen over the years in terms of spending power."
Town Board Member, Pat Leary, added: "The affordable housing gap can't be closed by addressing just the housing side of the equation: housing has become increasing unaffordable because wages haven't kept up. A living wage can help improve the lives of millions of people in many aspects of their lives."
See text of Resolution below:
Read more
By Kathy Russell, Tompkins County Workers' Center (TCWC) Community Union Organizer in the local environmental and climate justice movement
One of my favorite yard signs is "IF YOU THINK THE ECONOMY IS WORKING, ASK SOMEONE WHO ISN'T."
It makes you wonder.
What should an economy be for anyway? Shouldn't it promote social justice and enable all of us to live with dignity? Shouldn't it diminish inequality and violence while it fosters environmental health and integrity?
We need a new economy that works for us, one that moves away from the vicious agenda of extracting wealth from the earth and from human labor. We can only halt this cycle by furthering the labor movement's essential values of solidarity and mutual support.
Antonio Triana and Ella Bard lead an Occupational Safety and Health workshop on Monday, August 3rd, for young farmworkers in Danby, NY, sponsored by the Tompkins County Workers' Center (TCWC) and the Midstate Council on Occupational Safety & Health.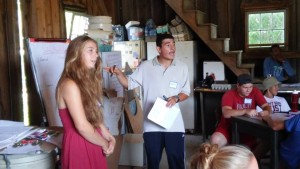 Triana earlier this spring was sent by the center to the Interfaith Worker Justice Train-the-Trainer program in Chicago. About two dozen high school aged workers with the Youth Farm Project took part in Monday's training (also shown are participants explaining how they mapped their worksite.
TCWC regularly holds worker safety trainings for a variety of workplaces and industries, with an emphasis on migrant workers and farming.
The Tompkins County Workers' Center (TCWC) runs a Workers Rights Hotline. We have had numerous complaints from workers over the years about the increased use of Debit Cards as the way in which workers are being paid (especially in retail and service industries). (Read this excellent Opinion Piece, Another Fight for Fair Pay in New York, in Tuesday's New York Times.)
Some of the problems with Debit Card payroll are:
*workers being FORCED to accept their wages on payroll cards;
*big banks and other payroll card issuers are charging workers high and hidden fees simply to access their own wages;
*other payroll card abuses.​
The New York State Department of Labor (DOL) is presently receiving Public Comment on stringent new rules that the DOL is contemplating that would govern the use of Debit Cards as being a way that workers are paid. The TCWC is asking you, if you live in the State of New York, to send this email (see link below: FEEL FREE TO EDIT the email) to the DOL by Friday, July 31st to register your desire.​ To Take Action, please click here and feel free to edit your comments: http://afl.salsalabs.com/o/4023/c/200/p/dia/action3/common/public/?action_KEY=10357 (alternatively, emails can be sent to regulations@labor.ny.gov)
On Sunday, July 26th, from 6-9 p.m., the Tompkins County Workers' Center (TCWC) presents the Joe Hill 100 Roadshow! Featured artists are Magpie (Terry Leonino & Greg Artzner), George Mann, and special guests, the Burns Sisters 'live' at The Space at GreenStar, 700 W. Buffalo St. in Ithaca.
This concert is part of a national concert tour honoring the centenary of famous Wobbly/IWW singer/songwriter Joe Hill's execution, and will feature classic Labor and Folk Songs. The concert will support the TCWC's campaign to Make the Minimum Wage a Living Wage in Tompkins County!
Doors open at 6:00 pm, and the show starts at 7:00. The suggested donation is $15, but no guest will be turned away for a lack of funds! Purchase tickets in advance here by clicking on the ticket
and let us know that you're donation is for the ticket. More information about the event can be found at www.tcworkerscenter.org. More info about the tour itself can be found at www.joehill100.com
(Ithaca) Alternatives Federal Credit Union (AFCU), a community development credit union located in Ithaca, NY, today announced its new Living Wage calculations for a single individual living in Tompkins County based on 2014 living/rental costs.  This amounts to $14.34/hour. The Tompkins County Workers' Center (TCWC) applauds AFCU's commitment to paying its own workers a Living Wage and providing the research that helps establish the foundation for a more fair economy in Tompkins County.
The new Tompkins County Living Wage, way beyond what many people are actually paid, makes it crystal clear that Tompkins is really two counties. Too many people in Tompkins County do not have an income that approaches the living wage – many earn as little as half that – and they, their families, and our overall quality of life suffer as a result. The preponderance of poverty-wage jobs in Tompkins County tears at the fabric of our community and increases the tax burden on all families.
That is why it is critical now more than ever that the Living Wage must be the Minimum Wage.  We can't wait for Washington or Albany to do it for us.  To meet that challenge, the Workers' Center has launched a campaign to enact a comprehensive living wage law for all Tompkins County workers. This will require a local law and will then require approval at the state level. [Please consider helping to supporting our campaign by Donating Here–please consider becoming a Monthly Sustainer!]
Some will say, "It's too complicated" or "It's too difficult" or "It will never happen." But you know what is really complicated and difficult?  It is trying to live and even perhaps being a good parent on $10/hour.
(Ithaca, NY)–Alternatives Federal Credit Union will release the results of its bi-annual Living Wage Study on Friday, June 26, 2015, and YOU are welcome to attend!
A news conference on the Living Wage will be held at 10:00 a.m. on the 2nd floor at Alternatives, 125 N. Fulton Street, Ithaca.
Karl Graham, Director of Community Relations and Development at Alternatives, will announce the updated figures that represent a Living Wage for the Tompkins County area.
Karl will be joined by a panel of speakers including:
• Tristram Coffin, Chief Executive Officer at Alternatives;
• Leslyn McBean-Clairborne, Tompkins County Legislator, District 1, City of Ithaca and Director of the Greater Ithaca Activities Center (GIAC);
• Mandi Meidlinger, Owner of Jillian's Drawers, A Certified Living Wage Employer;

• Pete Meyers, Tompkins County Workers' Center;
• Sullymar Pena Vazquez, A Living Wage employee.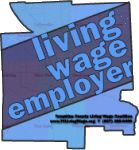 The Tompkins County Workers' Center has a process for businesses to become certified Living Wage employers and encourages the community to support those organizations and businesses. Its webpage lists 99 certified Living Wage employers (up from 86 since 2013).

From Jeff Furman, longtime Ithaca resident and longtime activist on the issue of a Living Wage for all:
"The Tompkins County Workers' Center is a nationally recognized leader in advancing the rights and dignity of working people. Many area workers earn a living wage due to its efforts, making our community stronger. Now the center is looking to establish that wage for all workers in Tompkins County, a bold idea that is springing up across the country.
As an area resident I am proud to be a long-time supporter of the Center. As it enters the final days of its annual fundraising campaign I hope you will join with me and many others in making a contribution to the Tompkins County Workers' Center so it may continue its vital work."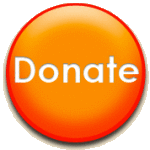 « Later posts
—
Earlier posts »