The Tompkins County Workers' Center's governing structure, usually known as a Board of Directors, is called the Leadership Team or LT.
Jon Frankel, LT Chair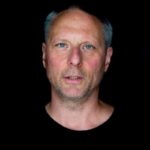 Jon Frankel is a retired library worker and writer. He moved to Ithaca from New York in 1988. He worked as a bartender until 1991, when he got a job shelving books in Olin Library at Cornell University. It did not pay a living wage but it was his first job with benefits. After 15 years of shelving books he became the supervisor of Collection Management, for Olin, Kroch and Uris Libraries managing a staff of 12. Over the next 11 years that staff was reduced to 8. Jon has been an advocate of workers rights in each of his mostly low-paid jobs, was involved in nuclear protest in the 70s, and after retiring in 2018 decided to devote his time to writing and joining the Living Wage and Workers Rights movement. He is married and has five children and one grandchild. Jon is a published novelist and poet.
Neisha Butler, Treasurer
Eric Byrd, LT Member
Shoshe Cole, LT Member
Rachel Fomalhaut, LT Member
Carlos Gutierrez, LT Member
Neil Oolie, LT Member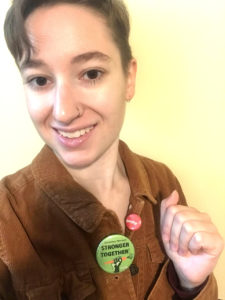 Oliver Rothenberg, LT Member
After earning a master's in Social Policy at the London School of Economics, Oliver Rothenberg used the knowledge they gained in socialist economics to start a union drive at Housing Works, a large nonprofit employer in NYC who is now successfully unionized. Since college, Oliver has increased healthcare accessibility and organized workplaces to empower the LGBTQIA+ community.Â

Oliver moved to Ithaca in June 2019 and has since been an active organizer, with much help from TCWC. As an LT member, they look forward to reinstating the Community Union Organizers group to encourage local organizers to learn from each other's experiences. Oliver operates Attila the Hen Community farm, a small-scale organic, no-till regenerative agriculture operation that donates most of its produce to folks in need of food in our community. When not at work (at a local nonprofit), they enjoy training rescue horses and fostering animals.Â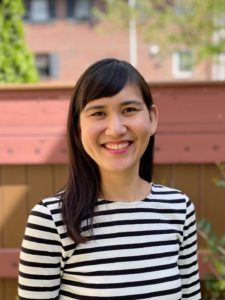 Amy Tai, LT Member
Amy Tai has been a workers' rights lawyer for over a decade. Amy, who serves on the leadership team in her personal capacity, is a government attorney that litigates and enforces labor laws requiring employers to pay minimum and overtime wages and to provide safe working conditions. Previously, Amy was at the Community Development Project of the Urban Justice Center in New York City, where she represented low-wage immigrant workers. In collaboration with worker centers and community organizers, she used litigation, legislative advocacy, and legal clinics to support campaigns holding employers accountable for wage theft, labor trafficking, and other forms of exploitation. Amy has recovered hundreds of thousands of dollars in stolen wages owed to low-wage workers in restaurant, construction, domestic work, and other industries.