Cecilia Faringer-Perez, Worker Advocate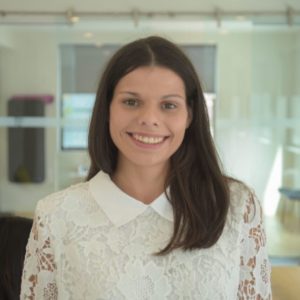 Cecilia Faringer-Perez joined TCWC as a volunteer in 2020. Originally from Westchester, New York, she came to Ithaca to attend Cornell University, where she graduated in 2018 with a B.S. in Industrial and Labor Relations. Deeply passionate about law and advocacy, Cecilia plans to go to law school and pursue a career in public interest law. 
Cecilia is committed to advancing the position of workers in our community through knowledge sharing and advocating for people who have experienced unfair treatment at work. Acting as a frontline resource to the community, Cecilia regularly engages with workers in her casework through the Workers' Rights Hotline.  In addition to working directly with people seeking answers and support,  Cecilia seeks to promote awareness of workplace rights through her contributions to valuable online resources, including the Workers' Rights Handbook and Your Rights at Work on TCWC's website.
Before joining TCWC, Cecilia worked as a Business Consultant for a Houston-based software company. She had previously worked on several engaged leadership projects throughout her undergraduate career. In 2018, Cecilia organized a recovery effort in Villa Calma, Puerto Rico, where she traveled with ten students to assist community leaders with clean-up efforts in the wake of Hurricane Maria. Cecilia also served on the board of Amnesty International Cornell, where she collaborated with various student organizations to advance equity and justice on campus and in the greater Ithaca community.