Pete Meyers, Coordinator
Pete Meyers is one of the Founders of the Tompkins County Workers' Center (TCWC) which was founded formally as an organization in 2003 (then as the Tompkins County Living Wage Coalition).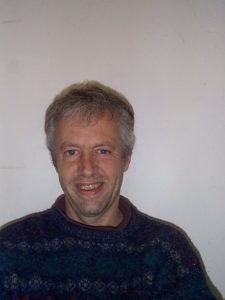 Pete hails from South Bend, Indiana, where his parents were active against the Vietnam War and were active 'housing testers' (discerning whether housing was discriminatory in who would be rented out to). He received his Bachelor's Degree in Journalism at Point Park College in Pittsburgh, and not long after got a Master's Degree in Existential Phenomenology Psychology at Duquesne University, also in Pittsburgh.
He moved to Brooklyn, NY, for what would become his most formative work experience where he worked as a drug counselor for four years at William E. Grady Technical Vocational H.S. in Coney Island. During this stint, Pete traveled to Nicaragua during the Sandinista Revolution from the United States, an experience which, combined with working in the high school, helped to develop his politics in a Paolo Freirian direction.
While working at the High School After this four year stint, he then worked as the Produce Manager for four years at the Flatbush Food Coop, where he redistributed his wages for a year to the lowest paid staff in the Coop.
In 1993, Meyers moved back to South Bend for seven years where he became the Director of the Readmobile in the Public Library system. Within a month he was fired from his position when advocating for an Assistant that he would supervise who was African-American. Their cases both went to Federal Court in 1999.
In 2000, Meyers moved to Ithaca and immediately got a job at Catholic Charities of Tompkins/Tioga Counties as a Mentor in a Welfare-to-Work program. It was this experience of people being kicked off of welfare into minimum wage jobs that led Meyers to take a lead role in creating the Living Wage Coalition.
Meyers' commitment is to be part of organizing a movement that will usher in the Beloved Community in real and tangible ways for the world's population, starting first and foremost those in our immediate midst. We are ona move!
Maya Malcolm, Community Organizer
Maya Malcolm is a third year sociology major at Ithaca College with a minor in history. Maya was accepted to Ithaca College as a MLK Scholar celebrating academic excellence and community service among young people of color. Planning to become a high school teacher and community advocate when she graduates, Maya has close ties to the Ithaca community. In 2019 she worked in Washington D.C as a grassroots organizer and fundraiser for Grassroots Campaigns on the behalf of the ACLU. After working towards funding for Planned Parenthood and fighting the treatment of Immigrants on the southern border, she wanted to bring her attention closer to home and started working at TCWC.
As an Ithaca native, Maya has deep ties to her community and a firsthand perspective on what it's like to grow up in Tompkins County. Before attending Ithaca college, Maya went to high school at Lehman Alternative Community school and was heavily involved in community organizing within her school such as leading a schoolwide walk out and facilitating racial sensitivity training for the staff. Her duties with TCWC include answering the Workers Rights Hotline providing support and tools to workers and ensuring that they know their rights. She is also involved in workers campaigns and concerted efforts.
In the future, Maya hopes to teach high school social studies in an effort to educate youth about the social implications of privilege and accountability as well as provide a safe community and education for all students. Beyond teaching, Maya hopes to continue working in advocacy and grassroots organization and provide love and joy to her community in any way she can. She looks forward to a progressive and collaborative future full of culture and community. Maya has big dreams for Tompkins County and she can't wait to hear yours!
Deborah Clover, Bookkeeper/Office Manager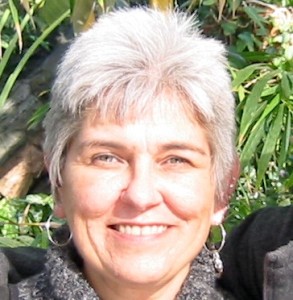 Deborah Clover is a lifelong resident of Central New York, growing up in the Syracuse suburb of Baldwinsville. Strongly influenced by her parents' commitment to community service, she began her own activism and organizing as a teenager, working as a peer counselor for her hometown crisis hotline and organizing a guerilla theater group of teens and adults who performed throughout the greater Syracuse area during the early 1970s. In 1973, Deb moved to Cortland, and was hired by the Cortland County Health Department as an outreach worker for their newly started Family Planning Clinic. Thus began a long professional life which has combined administration, management, and finance work on the one hand with community organizing, training and technical assistance on the other.
She came to Ithaca in 1981 when she was hired by Ithaca Neighborhood Housing Services where she helped start their Rental Rehabilitation Program. Over the years, Deb has also worked with Cortland County Community Action Program, the community-built playground firm of Leathers and Associates, New York Folklore Society, Cortland and Tioga Arts Grants Programs, Cornell University, Ithaca Community Acupuncture, and served as a consultant to the New York State Council on the Arts, Neighborhood Reinvestment, School to Main, and a number of small historical and cultural organizations. A common theme throughout her varied work has been a commitment to diversity, empowerment, collaboration, and inclusion.
Deb holds an A.S. in Social Sciences from TC3 and a B.A. in Folklore from Empire State College. She is passionate about issues of social justice and cultural equity and has a deep commitment to "living my life in a way which fosters equality, diversity and respect for all people." Among her other interests and activities, Deb is a musician, craftsperson, Reiki practitioner, aromatherapist, and ordained interfaith minister.
See also: