Gino Bush
Gino Bush is a longtime activist in the Ithaca community and an ardent supporter of living wages and workers' rights for all people.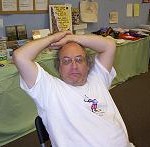 Neil Oolie
Neil Oolie is a mainstay to the Workers' Center physical operations, as well as being an outstanding advocate for people frequenting Loaves and Fishes. Neil gives of himself to anyone and everyone and inspires that in the rest of us.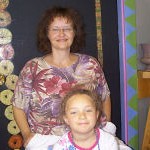 Brooke McNally
Brooke McNally called the Workers' Rights Hotline for help, got help, and became the Workers' Center's first official member. She is excited about the Workers' Center and, as she puts it, the new membership option "needs a big rallying cry."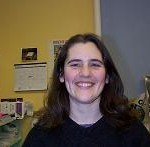 Alicia Swords
Alicia is a Member of our Steering Committee and a leader in our Service Learning for Social Justice program, and one of the facilitators of our Organizing School. As well, Alicia teaches in the Sociology Department at Ithaca College with a focus on Social Movements.
Carolyn Brown
Carolyn is a Member of our Steering Committee for many years and is an important link for us to the union movement as she sits on the Executive Committee of the local United Auto Workers 2300. She brings an important perspective to our work for economic justice!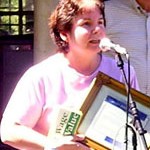 Edie Reagan
Edie Reagan is the Coordinator of Justice and Peace and Catholic Charities of Tompkins County. Also a Founding Member of the Living Wage Coalition, Edie has a lived commitment to economic justice for all people.
Earl Brown
Earl immediately saw the value of becoming a Member of the Workers' Center when coming to us for advice on a discrimination case at his place of employment. Committed to economic justice, Earl occupies an important place on our Membership Committee.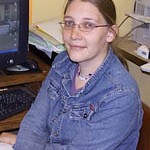 Jeci Brown
Jeci Brown has been with the Coalition for four years now and has helped to spearhead efforts to get the Poor People's Economic Human Rights Campaign going in Tompkins County. Also mother of daughter Tia, Jeci brings energy and vibrancy to our mission.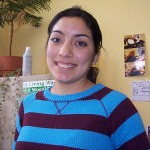 Marlene Ramos
Marlene Ramos is a sophomore in the Cornell School of Industrial and Labor Relations. Originally from California, it is Marlene's first time living in such a cold, but beautiful town. She is also an employee at the Tompkins County Workers' Center, and takes leadership in the Cornell Organization for Labor Action and United Students Against Sweatshops.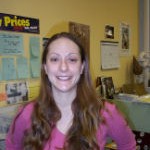 Melanie Serrou
Melanie Serrou is a college student "who loves to learn but gets sick of the classroom. When I see my progress and change is when I feel accomplished. As I strive for my goals, my friends and family are my fortitude." Melanie interns with the Workers' Center.
Neisha Butler
Neisha Butler called the Workers' Center when she needed help with dealing with her employer, Target, on a bunch of issues. Since receiving help she has become an essential member of the Poor Peoples' Economic Human Rights Campaign, and a member of the Workers' Center steering committee. Neisha was featured in our Winter 2006-7 Newsletter.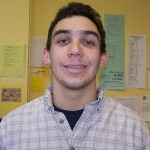 Preston Clinton
Preston is junior at Ithaca College and is excited to offer a hand at the Workers' Center as an intern this spring semester. Preston had long pursued the relations between employers and employees. These early concerns for workers' rights stemmed from a family history of union membership. Preston remembers his father working long hours (including weekends) in order to provide for his family, all the while bringing home Carpenters' Local 67 tee shirts and hats. These beginnings led Preston to investigate the influence of governments on labor and prompted him to major in politics.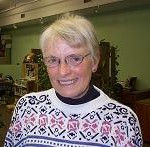 Rebecca Elgie
Rebecca is a Member of our Steering Committee for many years as well as leading the Tompkins County Health Care Task Force that focuses on the creation of a single-payer/universal health care system, statewide and nationally.
Pete Meyers
Pete is the Coordinator of the Workers' Center and brings a long-standing commitment to economic justice from his own experience of feeling violated in the workplace, as well as seeing all too many people having to work poverty-wage jobs. Pete says that, "Change Is Gonna Come!"
Rick Robbins
New to the Ithaca area from Maine as the result of company downsizing, Rick has slowly, but surely, gotten his feet on the ground. He brings a deep seated commitment to economic justice to our work.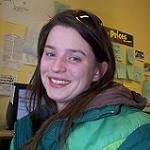 Sabine Detterbeck
Interning with the Workers' Center several summers ago as an Ithaca College student, Sabine continues her commitment with the Center as she becomes a full time worker herself. Some of the Center's "look" is the result of Sabine's efforts.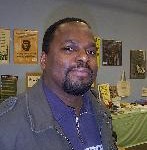 Greg Evans
Featured in our Spring '07 Newsletter, Greg came to the Center for help in his job where he experienced discrimination. Standing up for himself, and with the Workers' Center, Greg is a shining example of how we must learn to stand up for ourselves, but do it along with others.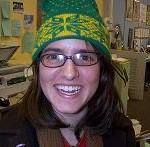 Sara-Maria Sorentino
As a work-study student from Ithaca College with the Workers' Center, Sara-Maria brings a global perspective to our work as she hopes to connect local issues of economic justice with larger systems of exploitation.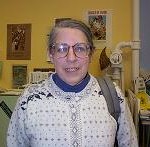 Theresa Alt
Theresa is a long-time Member of our Steering Committee and a leader in the Ithaca Democratic Socialists of America, as well as taking leadership in progressive cable access show, DSA Presents.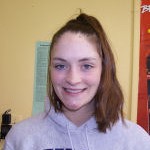 Steph Edley
Steph is an intern at the Workers Center. She is a college student at Ithaca College who majors in sociology with a minor in philosophy. Last semester she took Social Movements with Alicia Swords and heard about the Workers Center. She believes that the key to social change is building social movements and community through places like the workers' center.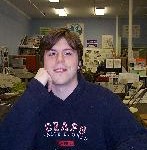 Steve Van Buren
Steve is a long-standing Member of the Workers' Center has worked a variety of low-wage jobs and is firmly committed to a Living Wage for all people, as well as workers' rights for all people.
Learn about becoming a TCWC Supporter!