Tompkins County Immigrant Rights Coalition
The Tompkins County Immigrant Rights Coalition (TCIRC) was first established in 2005 to support immigrants in the community and, at a later time, to advocate for comprehensive immigration reform at a federal level.
In 2016, TCIRC was reinvigorated to advocate for, support, and empower people who are vulnerable under the immigration system on personal, institutional, and systemic levels. In 2017, the TCIRC became a member of the New York Immigration Coalition, and the Tompkins County Workers' Center became our fiscal sponsor.
We support the development of immigrant-led organizing, advocacy, and services in Tompkins County and neighboring counties. We also intend to build community, sustain relationships and work with organizations that are responsive to the needs and concerns of immigrants as individuals, families, and communities. Our Steering Committee brings together volunteers (no more than 20) from diverse backgrounds and multiple affiliations. Members of TCIRC are active in community projects, such as the Tompkins County Rapid Response Network for Immigrants.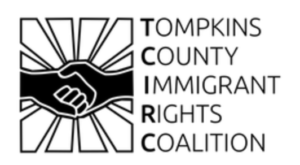 Open Doors English
Open Doors English empowers adult English language learners in Ithaca, Tompkins, and surrounding counties to live fuller lives through affordable, comprehensive English (ESL) classes.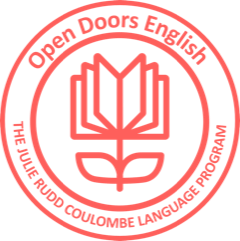 Finger Lakes Community Clinic