Winning a living wage for Milton Webb and the other Recycling Center workers is a great victory. But what about the thousands of other retail, food service, health care, education, hotel, manufacturing and agricultural workers that are still paid poverty wages?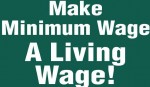 Tompkins is really two counties. While a portion of the population thrives, many more face low wages, growing inequality, erosion of middle-class jobs, housing costs through the roof and the institutionalization of a low-wage service economy.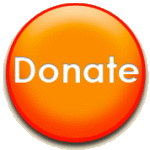 Our Workers' Center has struggled with these problems for years. There is only one sustainable and sure solution and that is raising the minimum wage to a living wage. Too many workers in our community cannot get by nor can they support their families adequately on wages that are in many cases as much as one-third less than a living wage.
We are talking about raising the minimum wage to a living wage in Tompkins County for all workers employed in Tompkins County. If you are now paid $8.75 or $9.50 or $12.00, imagine how much another $2,000 to $8,000 a year would mean to your or your family? That's the additional amount you would get if you actually received a living wage.
We can raise the minimum wage here in Tompkins County. Will it be easy? Hell no! We will need hundreds if not thousands of workers to come and stand with us. Are you willing to "Get Up! Stand Up!" for a living wage? To sign our petition. To join us at the picket line or at a rally.   To speak to your neighbors, friends and family. To speak to your County legislator. To help with mailings. To write letters. If every one reading this newsletter is willing to do at least one of these things, we can raise the minimum wage to a living wage in Tompkins County.
We will need the support of our local legislators, and then we will need to convince legislators in Albany to agree with the will of the people. But why shouldn't they support this? Why wouldn't they want to see all their constituents thriving? Why wouldn't they want to see business booming as the increased wages are spent on food, clothing, housing, transportation, toys, appliances, movies right here in Tompkins County? Why wouldn't they want to see working people taking new pride in their living wage jobs? Why wouldn't they want to see poverty and inequality decline?
Some will say, "It's too complicated" or "It's too difficult." But you know what is really complicated and difficult? It is trying to live and even perhaps being a good parent on $10/hour.
We will get an earful from rich and powerful corporations with operations in Tompkins County that don't want to see this happen because every dollar less in wages or benefits paid is a dollar more in their pocket. And there will be many small business people who work long hours and sometimes themselves barely get by who will be fearful of the unknown. But is it really unknown? Remember in the last two years the state minimum wage has gone up about 10% each year, helping working people without any loss of jobs. Our Tompkins County living wage will also be phased in so it's more manageable.
The bottom line is that we as a community and we as a country can no longer accept wages that leave some unable to support themselves or their families, while many others flourish and become rich. The time to make the minimum wage a living wage in Tompkins County is now.