[The Cornell Organization for Labor Action joins with five local governments; thirty-nine local businesses; and 19 community organizations].
As a student-labor solidarity organization that supports the efforts of workers organizing for a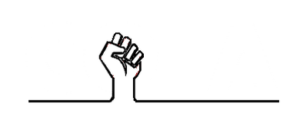 better quality of life for themselves, their families, and their communities, COLA stands in support of the Tompkins County Workers' Center's Living Wage campaign. We believe that raising the minimum wage to a livable wage is a necessary measure in order to improve the lives of those living and working in Tompkins County.
We believe that every person deserves a life of dignity. That means that nobody should have to live paycheck to paycheck despite working, worrying if they will be able to make rent of put food on the table to feed themselves and their family. Nobody should be coerced into working multiple jobs, sacrificing their health and time, to survive. Issues such as affordable housing, access to healthcare, and access to education are intimately tied to a living wage in that they are integral to a living standard that allows dignity and respect for all.
As students at Cornell, we recognize that we would not be here without the labor of thousands of people across Tompkins County. It is the tireless and often unrecognized, invisible work of thousands of individuals that makes our campus a functioning and thriving place. We believe that wealthy institutions like Cornell should not employ workers in such conditions that leave them struggling to live. In a time of attack on workers rights, it is important than ever to stand strong together and demand the right to a living wage. And as students entering or already in the workforce, we recognize the exploitation and struggle that ties workers around the world together. As students, and as workers, we stand in solidarity with our fellow workers in Tompkins County, and around the world.