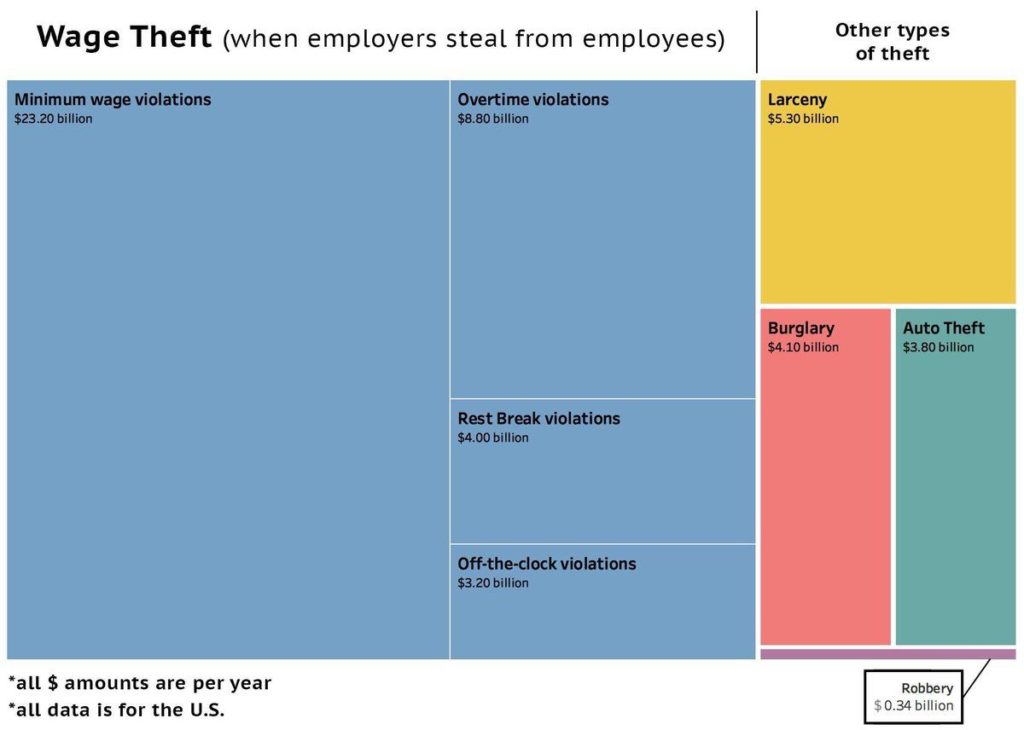 The Tompkins County Workers' Center handles between 80 and 100 cases of Wage Theft every year, and that's scratching the surface of what's going on just in our community. Employers steal more from their workers than the amount of dollars involved in bank robberies, burglaries, and all other thefts in the U.S. combined. TCWC has helped workers win Wage Theft judgments of more than $1.35 million, on top of organizing with workers to confront the wage theft in their workplaces directly.
Join us in downtown Ithaca on Tuesday, February 5th, to learn more about how companies are finding new ways to exploit workers to reduce costs, including engaging in the age-old practice of wage theft.

Hear about different ways to battle wage theft from workers' rights advocates and scholars as well as local regulators. Representatives from the Manhattan District Attorney's Office and the Tompkins County DA will discuss recent work to prosecute wage thieves on criminal charges.
Date: Tuesday, February 5th, 2019
Time: 6 p.m. to 8 p.m. @ The First Unitarian Society of Ithaca, 306 N. Aurora Street (corner of N. Aurora and Buffalo Sts).
Our panelists, moderated by Pete Meyers, Coordinator, Tompkins County Workers' Center:

Matthew Van Houten, District Attorney, Tompkins County
Maria Figueroa, Director of Labor and Policy Research, The Worker Institute
Allan Valerio, Community Liaison, New York County District Attorney's Office;
Milan Bhatt, New York State Department of Labor, Assistant Deputy Commissioner for Worker Protection;
Shannon Gleeson, Associate Professor of Labor Relations, Law, and History, Cornell University, ILR School
Diana Florence, Attorney-in-Charge, Construction Fraud Task Force, New York County District Attorney's Office
Alex Gancayco, National Labor Relations Board, Field Attorney
(Please arrive around 5:30 pm to enjoy pizza and pre-program conversation; the session will begin promptly at 6:00 pm.)

This event is free, but registration is requested to facilitate room set-up and ensure adequate refreshments. To register please use the RSVP link.
This event is being cosponsored by the Tompkins County Workers' Center and the Worker Institute at Cornell ILR.