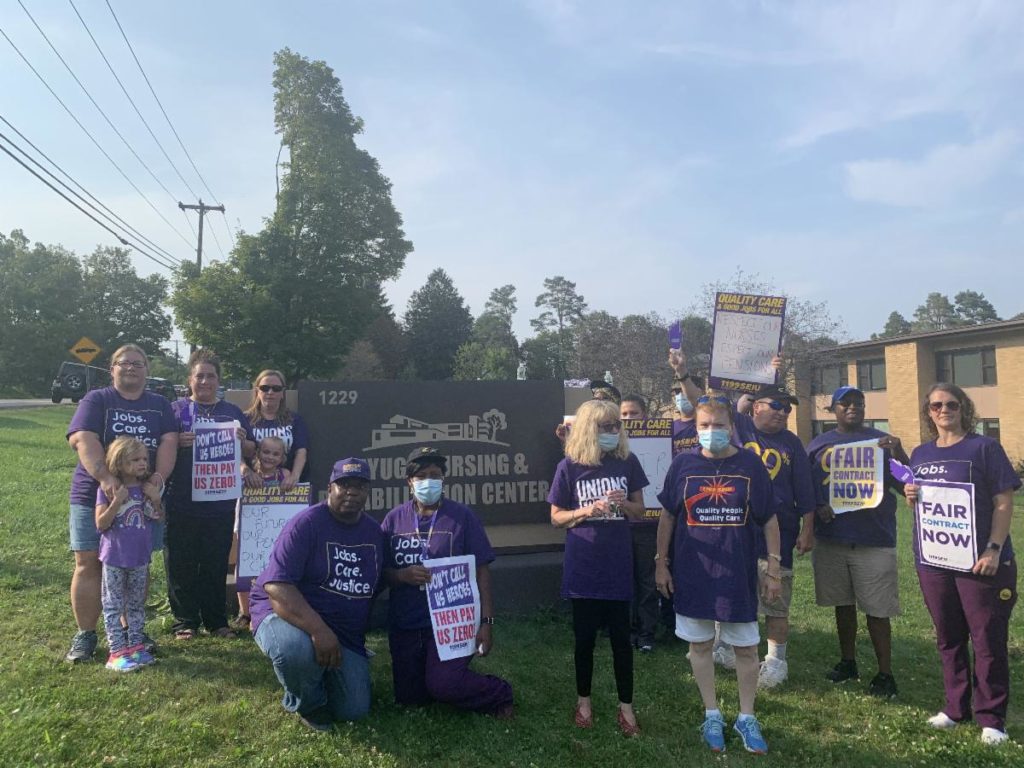 Workers at Cayuga Ridge Nursing @ Rehabilitation are fighting for a contract with good wages and benefits that will help to retain staff to provide quality care our local residents deserve. Please sign their petition in support of the fight!

Further issues in our fight include: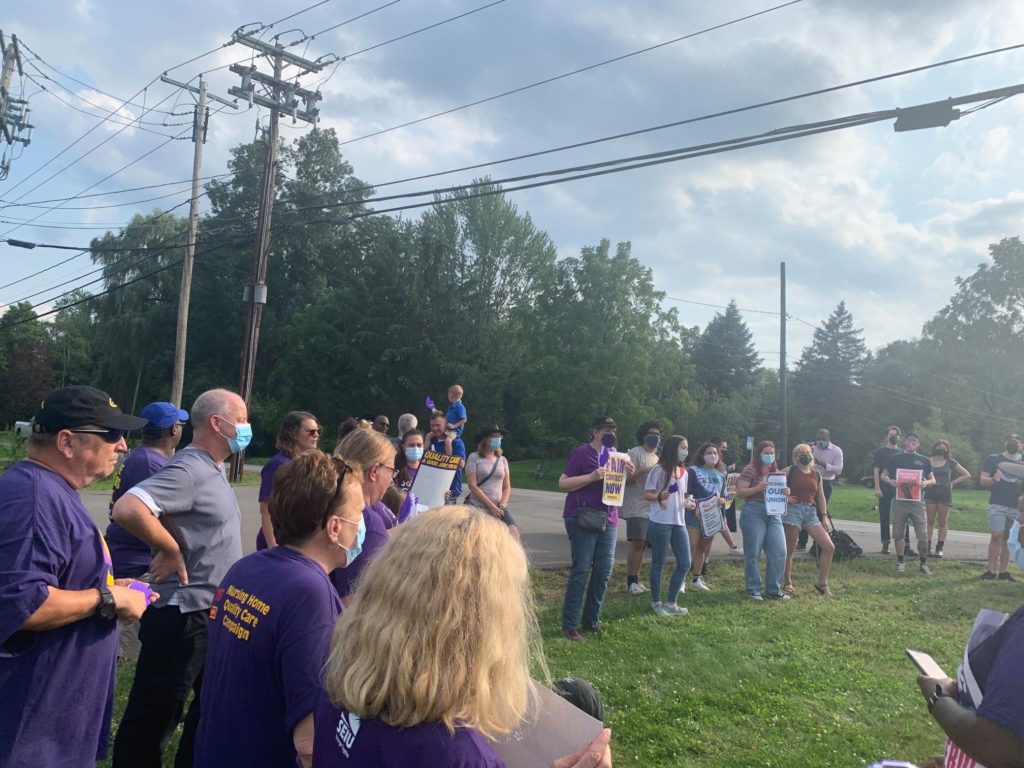 Management contract proposals include meager wage increases and concessions in important areas which would result in staff PAYING for their own increase;
Many nursing home staff, including CNAs, dietary staff, and custodians are not making a Living Wage–this has resulted in employees leaving to work in nearby fast food restaurants;
Remaining coworkers are trying their hardest to provide good care to residents while working short-staffed, but need Living Wages and benefits to ensure that quality care can be a reality for Ithaca residents for years to come;
We need community support to make it clear to the owners of Cayuga Ridge that Tompkins County has our members' backs as they fight for what's right.