The Tompkins County Workers' Center is proud to be co-hosting, with the Midstate Council for Occupational Safety & Health, a free one-hour Zoom class: Workplace Safety in COVID Times on Wednesday, December 1st, from 5:30 to 6:30 p.m. Please register HERE if you would like to attend the class! Or just show up on 12/1 @ 530 HERE (a Zoom link that will only go 'live' @ 530 on 12/1.)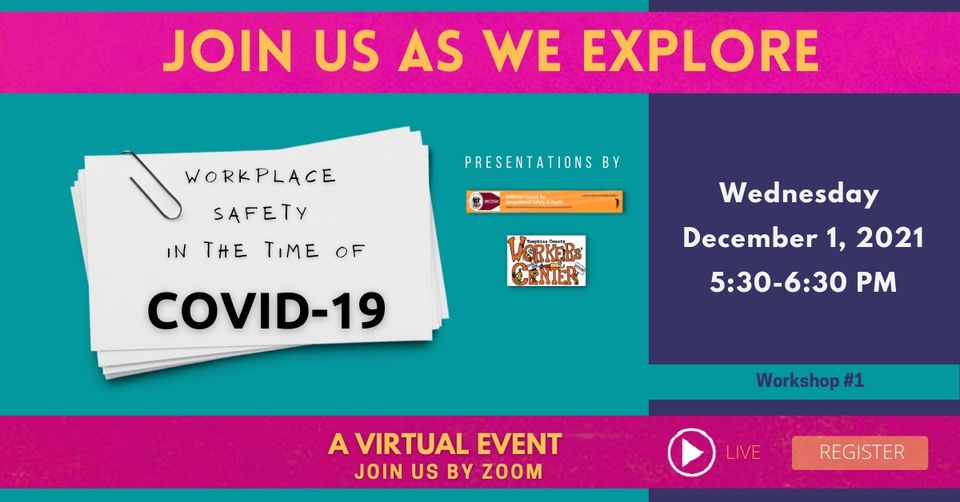 This will be the first of FOUR safety and health classes to take place over the next several months, including:
#2: December 15th, 5:30 to 6:30: Controlling Hazards: Interactive learning event to help participants in identifying and controlling hazards.
#3: January 26th, 5:30 to 6:30: Workplace Violence: Collaborative role-play aimed at violence prevention in the workplace.
#4: February 2nd: Sexual & Racial Harassment: Candid solutions-based conversations around harassment and bullying at work.