Please do sign on to the letter below in solidarity with the workers at Starbucks in Tompkins County who are organizing a union!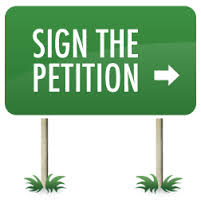 Mr. Johnson (CEO of Starbucks):
For the past two years, service workers, including Starbucks employees, have been on the front lines of the pandemic. They have been deemed essential and have risked infection on the job every day. COVID notwithstanding, the service industry is demanding, and the workers who serve the public deserve a safe workplace, fair wages, secure employment, and a voice on the job.

As of January 31st, employees at all three Starbucks locations in Ithaca New York have filed petitions for union elections. They have joined Starbucks workers throughout the country in an unprecedented movement to unionize the company.

Ithaca and Tompkins County are proud of our workers who are driving the union movement because we recognize that the right to collectively bargain is essential to a just and democratic society. We support these workers' efforts to organize, and we condemn any and all union-busting efforts by Starbucks management, e.g., the recent firing of the Memphis organizing committee, the majority of whom were people of color. We, the undersigned, will protect our reputation as a union town and support our courageous workers in their efforts to unionize.