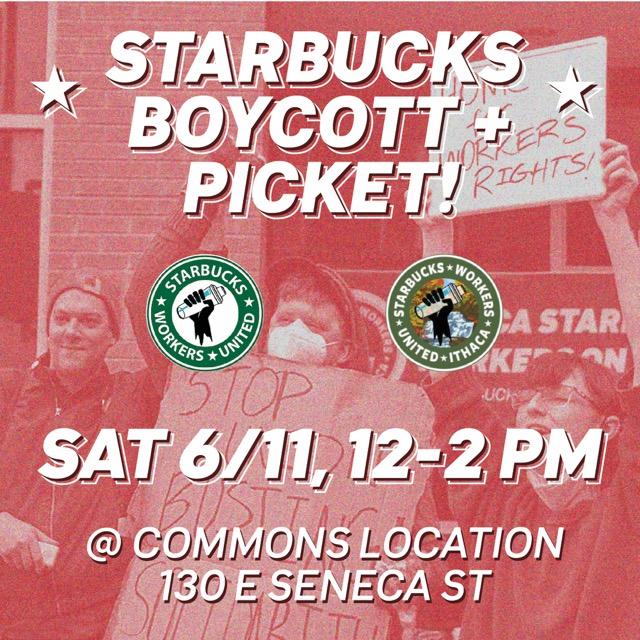 Ithaca Starbucks workers, who successfully and overwhelmingly organized all three Ithaca Starbucks in April are fighting back against Starbucks closing their College Avenue store, just off Cornell's campus. The Collegetown store voted 19-1 to unionize in April & recently went on strike over workplace safety. Starbucks won't get away with retaliation, & we have each others' backs!
Tomorrow/Saturday, June 11th, the unionized workers are holding a Boycott & Picket at the downtown Ithaca Starbucks, at 130 E. Seneca Street. If you're able to make it to the Picket, these courageous union workers would very much appreciate you!
If you're interested in picking up a free yard sign with a stake, these are still available at the cashier's station within Autumn Leaves Used Books on The Commons.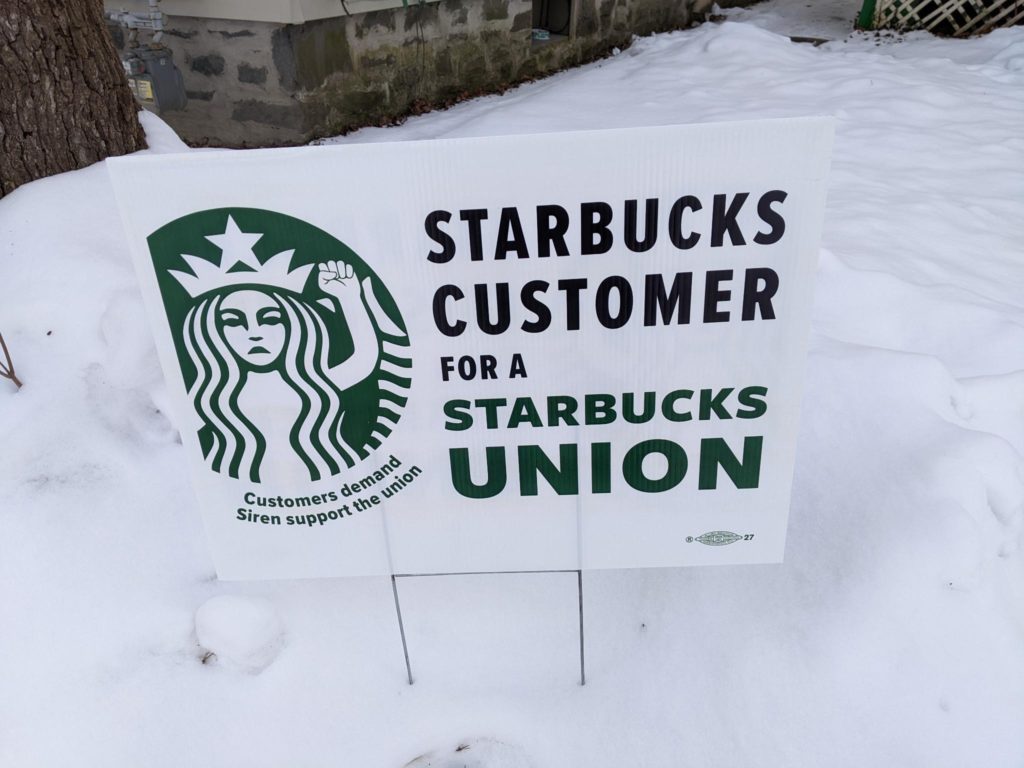 If you're able to: