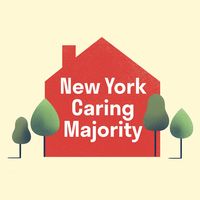 The Tompkins County Workers' Center is collaborating closely with the Finger Lakes Independence Center (FLIC), along with the statewide Fair Pay for Home Care campaign, to ensure that all Home Care Workers in New York get paid, at minimum, 150% of the minimum wage (which would presently be $19.80/hour in upstate NY).
On September 15th at 6:30 pm, FLIC, TCWC, and partners across the region will be hosting a virtual community gathering about the need for Fair Pay for Home Care. You can sign up to receive the meeting link here: https://bit.ly/3KiksIm. The Fair Pay for Home Care campaign also seeks to address the statewide Home Care worker shortage. At the community gathering, we will talk about this campaign and have time for people to share stories about how this issue impacts them and those they care about. Whether you can or can't attend the event, you can share your home care story here or contact your representatives using this form.

Please share the event information with friends and neighbors who are interested in this important issue! For questions, contact Rashke Bradley at rashke@fliconline.org.