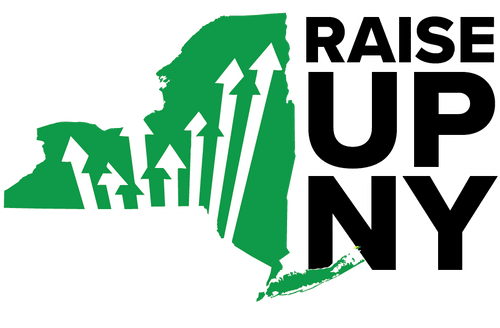 A once in a generation plan to make NY's Minimum Wage a LIVING WAGE is on the agenda of the state legislature, and YOU CAN HELP. See below for more information or call TCWC: 607-269-0409; Text 607-339-1680; or E-mail tcwrh@tcworkerscenter.org.

The Raise the Wage Act (S1978/A2204) would restore New York's badly eroded minimum wage to at least $21.25 downstate by 2026 and $21.25 upstate by 2027. The wage then adjusts automatically each year to make sure it doesn't fall behind again.

The current minimum wage – $14.20 an hour – just isn't enough for residents of Tompkins County or anywhere else upstate. Especially as the price of groceries, housing, utilities and gas have risen, it is far from a living wage, and working families are struggling with this every day.

Here's how you can help.
Do you get paid less than a living wage and are you having a hard time getting by? Contact the Workers' Center. We need people who are willing to share their story publicly at a public forum or in writing;
Contact your State legislator either by phone or in writing. This is especially important if you live outside the Ithaca area. Find your State Senator by entering your address HERE. And here you can find your Assembly person;
Write letters to local media, like the Ithaca Journal, Ithaca Times, Ithaca Voice <mbutler@ithacavoice.com> and others. Here are some Talking Points;
Ask your union, religious congregation, political party, any community organization you work with, and any other group you are affiliated with to publicly endorse this legislation;
Talk to your family, friends, neighbors, and your local legislator.
HERE is a fact sheet with more information. HERE is an OpEd we've had published in the Ithaca Voice. HERE is the person that can make a difference – YOU!!!
Thanks for your support and for all you do.
In Solidarity,
Tompkins County Workers' Center