The Tompkins County Worker's Center encourages any business or organization, no matter its size to become a certified Living Wage Employer.  Whether you operate a small business, or a small organization that sits under a much larger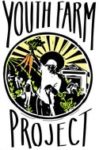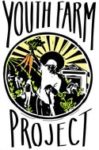 organization, or a local branch of a national corporation, you are eligible and welcome to become a certified Living Wage Employer. With that being said, Tompkins County Worker's Center is pleased to announce the Youth Farm Project (YFP) as a certified Living Wage Employer.
The YFP is a project of the Center of Transformative Action (CTA) – also a Certified Living Wage Employer, and fiscal sponsor organization that incubates non-profit social justice startups.  The Youth Farm Project, whose workers are CTA employees, believes Living Wage Principles are important and they commit to paying Living Wage to everyone because they believe Economic Justice is an integral part of Social Justice and without which, people cannot heal racism, sexism, classism and other injustices.
The YFP began in the winter in 2009 as an idea of Dan Flerlage, Katie Church, Kirtrina Baxter and Ann Piombino who all wanted to create a job experience for youth that exemplified what it meant to work together, learn leadership and communication skills and learn to grow food in the community. In 2010 they saw their first "growing season" and welcomed the first group of teens, college interns and summer camp kids to the farm and now the Youth Farm Project is successfully in their 7th growing season on 10 acres of land that is generously leased from the Ithaca Waldorf School.  Each year YFP grows 3-4 acres in annual vegetable crops, and manages the other 6-7 acres in cover crops like clover, rye or oats and peas.  The food they grow goes to Ithaca City School District Lunch Program, YFP's Fresh Snack Program and Harvest Box Program, their Mobile Market stand, and Congo Square Market.
The YFP's mission is to empower youth across social and economic backgrounds to be integral participants in building equitable local food communities.  The YFP is dedicated to healing the food system through an anti-racist lens as well as bringing together youth to explore environmental and social justice within the food system.  The YFP believes that through critical thinking and openly learning about these issues, they can begin the healing of the food system, the earth and in each individual. By developing leadership and communication skills with young people and having them participate in all aspects of food production and farming – from planting to harvesting and distributing, YFP can increase their unity and hope for positive change in the community.
Katie, now YFP's administrator, explained the YFP makes decisions following a consensus model, valuing each person's input equally.  They work towards communication and transparency in their work and they are willing to invest the time necessary to hear and meet each other's needs.  The YFP is committed to diversity in leadership that includes race, gender and age.
When asked if there was anything else she'd like to share, Katie said:
"Our farm is on land owned by the Ithaca Waldorf School. We joyously revel in support from many in the community. We are made strong by our relationships with organizations and folks in the community"
While YFP is a CTA project and not an independent corporation and direct employer, the Workers' Center and Living Wage Business Task Force certifies them as a living example that there are many pathways for workplaces of different sizes in different sectors to commit to everyone's right to a fair standard of living.
 The Living Wage in Tompkins County is presently $14.34 per hour, as determined by the Alternatives Federal Credit Union Biennial Living Wage Study.  If you are a business or organization who pays at least a Living Wage, you can apply to the Tompkins County Worker's Center for Certification to recognize your commitment to fair pay for workers.  If you have any questions about how your business (or employer) can get certified, contact TCWC at (607) 269-0409 or tcwrh@tcworkerscenter.org.
Megan Wheeler Hogan
This article was updated on July 13, 2017 to clarify Youth Farm Project's role within the broader context of the Center for Transformative Action's Living Wage workforce.