Fred Balfour and Theresa Alt of Ithaca Democratic Socialists reported from the 35th Annual Labor Day Picnic on Sept. 2, 2019 at Stewart Park. Over 300 people attended the Picnic that continued a 35-year tradition by the Tompkins County Workers' Center and local labor leaders inviting any and all to celebrate our labor tradition. The picnic's theme was "Solidarity". The Workers' Center provided grilled meats and veggie food and everyone brought a dish to pass providing a fantastic variety of fruit and vegetable dishes.

Over 25 minutes, Fred Balfour interviews 10 of the attendees [LISTEN HERE]. Why they came, why they support the Workers' Center, and why they support unions. Incredible music was provided by Nate Marshall and Joey Arcuri of Driftwood, as well as Gumbo Ya Ya!
Every year, a highlight is the awards through which the Workers' Center and Labor Council recognize the best amongst us.
MOTHER JONES AWARDS: Named after legendary labor activist, Mother Jones (1837-1930), who once said: "Pray for the dead and fight like hell for the living. "Forced to support herself, when her husband and children all died, she became involved in the labor movement and helped to found the Industrial Workers of the World (IWW or "Wobblies"), in 1905.]
The two Mother Jones Awards were given to the following people:
*Coltivare union, as received by Ed Dittenhoefer;
*GreenStar Union Organizing Commitee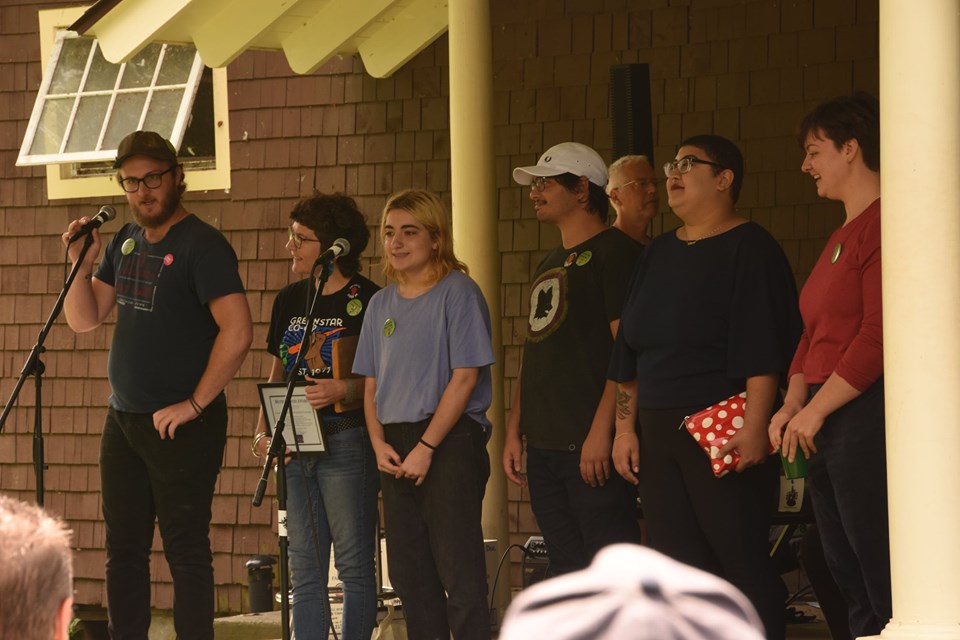 JOE HILL AWARDS: Named after legendary labor activist, Joe Hill (1879-1915). Hill was a songwriter, itinerant laborer, and union organizer, Joe Hill became famous around the world after a Utah court convicted Hill of murder. Hill was then executed before the international campaign to exonerate him could play out.

The two Joe Hill Awards were given to the following people:
*Ithaca Coffee Company Union Organizing Committee:
*Tompkins Community Action Union Committee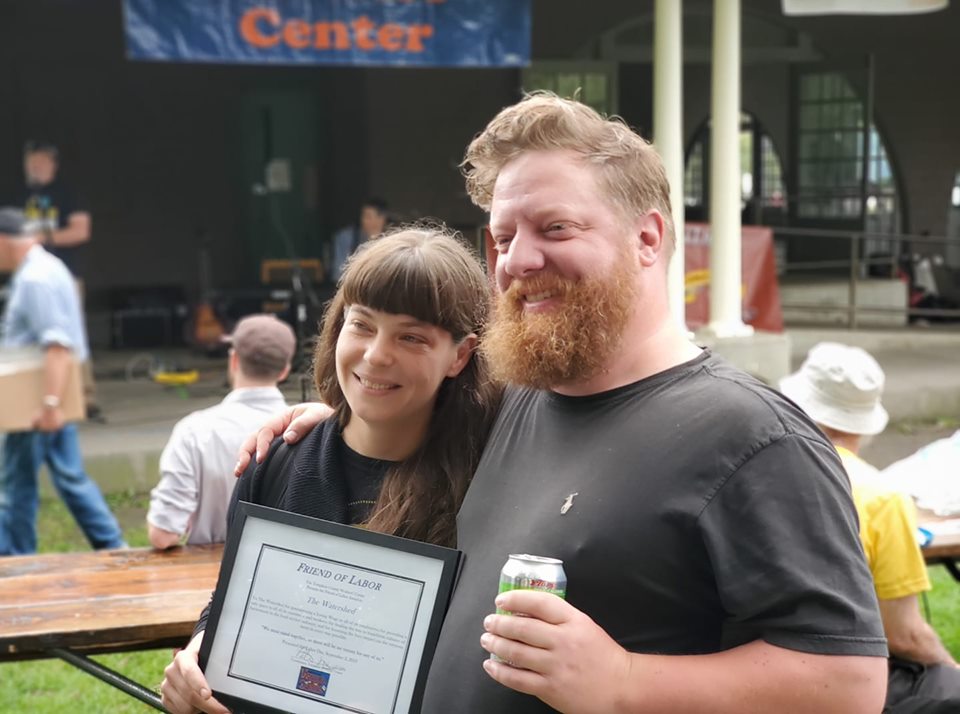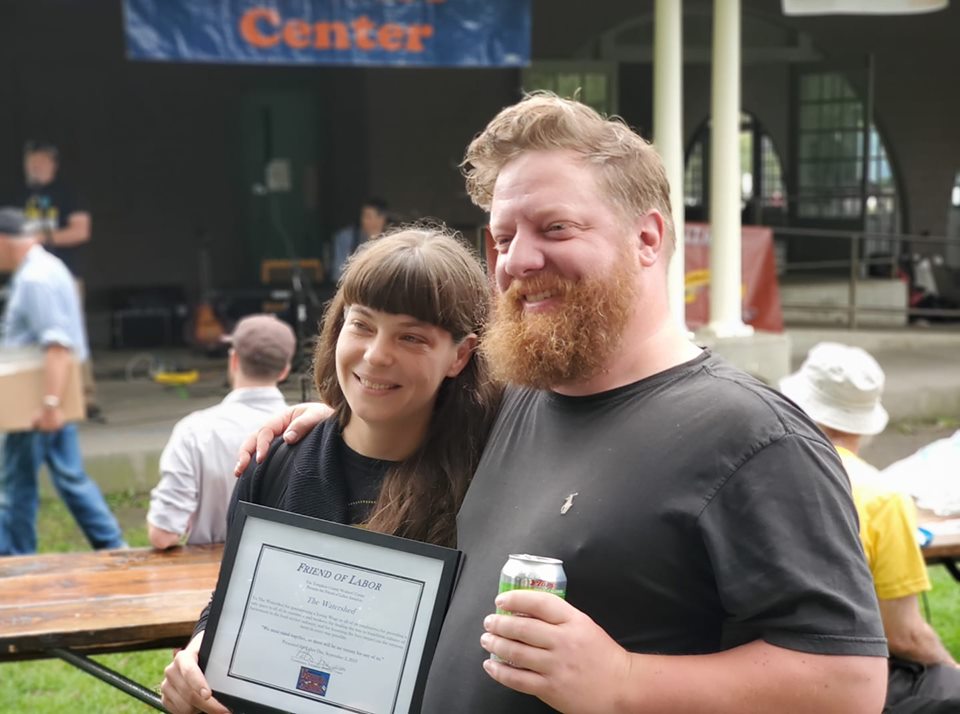 The Friend of Labor Award
The Friend of Labor Award was given to The Watershed (bar) for their for guaranteeing a Living Wage to all of its employees; for providing a safe space to all of its customers and workers; for leading the way to transform cultures of harassment in the food service industry; and for lessening the bars impact on the environment in every way possible.