As you may already know, for the past several months GreenStar workers have been working to organize a union to address concerns that they have surrounding their working conditions. These concerns include insufficient job security, unfair or inconsistent wages, blatant favoritism, and unprofessional conduct from managers.

The GreenStar Union Organizing Committee has filed Unfair Labor Practice charges against GreenStar management for illegal union-busting actions have been lodged with the National Labor Relations Board (NLRB). These charges are currently under review by the NLRB.

Recently, GreenStar workers have shared with us that several departments within GreenStar have been severely understaffed, resulting in an increasingly difficult and stressful work environment, with little or no increased support from management. Staffing shortages are reported to include, but not limited to the Dewitt location, West End Deli, and West End Front End. Workers have submitted letters to management requesting appropriate staffing, a pay differential for workers expected to do the job of 3 or more people, and a pay differential for workers expected to train new hires. (This is in light of the fact that a majority of workers at GreenStar do not earn a Living Wage.) After delivering these letters and doing an initial informational picket outside the DeWitt location which an estimated 80 people attended, the workers have yet to be provided any adequate response. Instead, during the picket, managers distributed $5 coupons to customers apologizing for the "inconvenience."

It is for this reason that GreenStar workers, alongside the Communications Workers of America Local 1111, members of the Tompkins County
Workers' Center, community, member-owners of GreenStar, and other members of other local unions, are gathering for an informational picket outside of the West End GreenStar location on Sunday, September 15th from 2pm until 5pm. [Sign in to Facebook event page here.] The informational picket will not only be a show of support for GreenStar workers, but it will also demonstrate to GreenStar management that the community at large expects them to take positive action on these important issues. Buttons will be provided for community members to wear in support of GreenStar workers, as well as signs. Everyone from the general public is welcome to attend.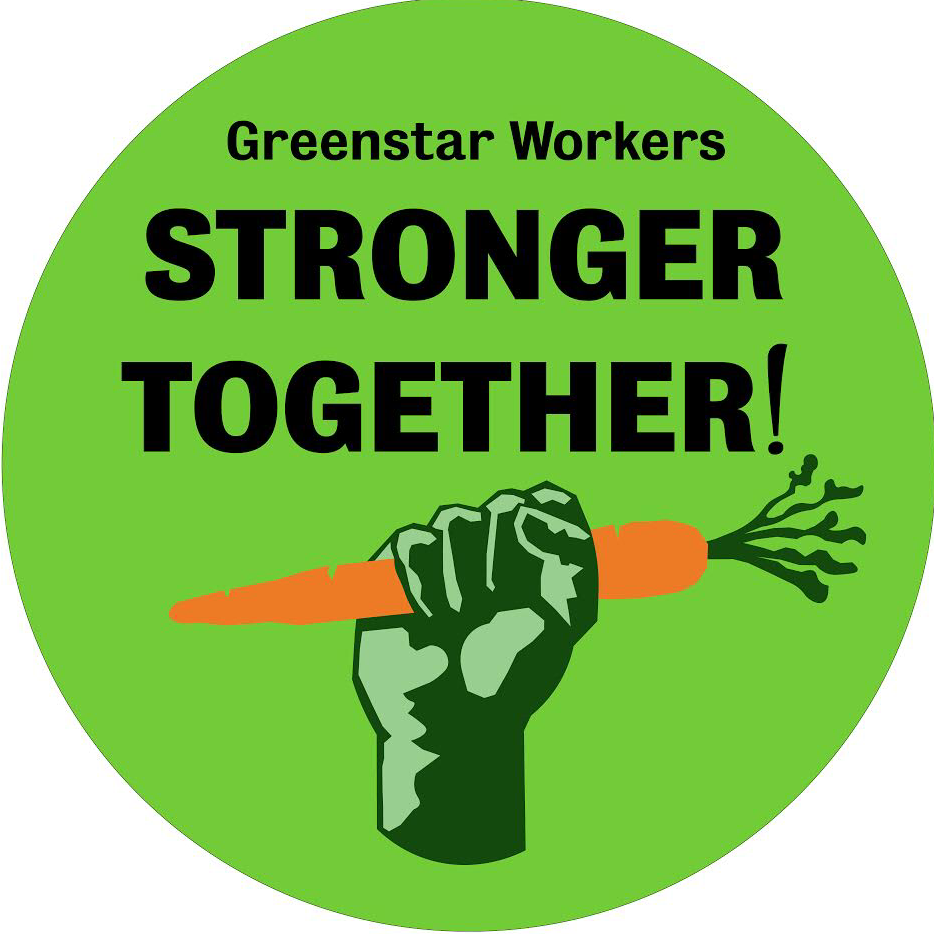 Who: GreenStar Workers, Communications Workers of America Local 1111, GreenStar Member-Owners, Tompkins County Workers Center, Community Members, Union Members
What: 2nd Informational Picket
When: Sunday, September 15 from 2PM – 5PM
Where: GreenStar West End, 701 W. Buffalo St. Ithaca, NY 14850