The TCWC is cosponsoring, along with the Fiscal Policy Institute, the NY Immigration Coalition, the Workers' Center of Central New York, and Alianza Agricola, a Town Hall surrounding the issues facing 'excluded workers' in New York. Register for Tuesday's event by going to https://bit.ly/3iUcczE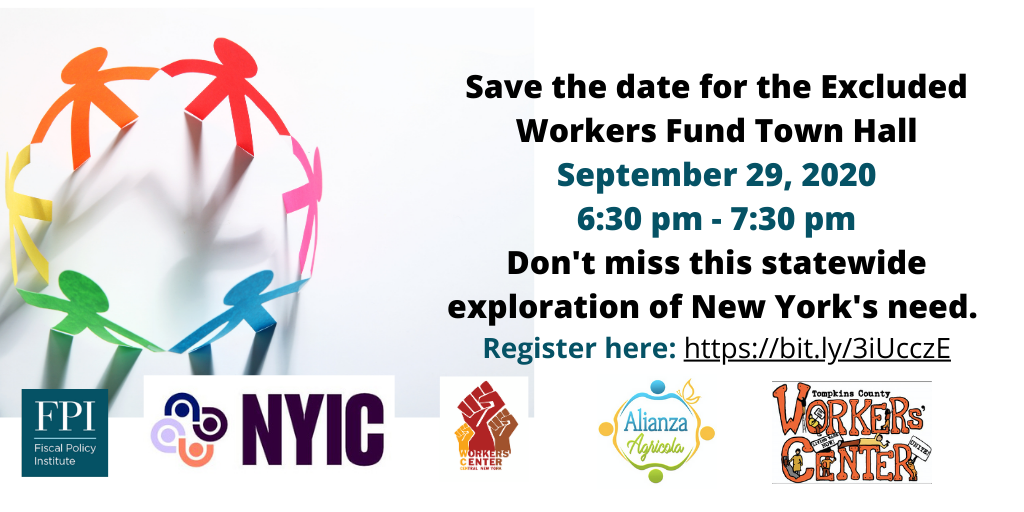 #FundExcludedWorkers is a statewide campaign to create a fund for workers who are excluded from being able to access unemployment insurance and federal stimulus funds, which includes:
undocumented workers,
workers who might not be able to access Unemployment because they were released from incarceration and haven't been able to accumulate enough weeks of work.
nail salon workers
restaurant workers
domestic workers
day laborers
many more.
It is so important that our elected officials understand that they can and should do something about this, because they are happening all over NY.